Our store receives designation of consumption tax duty-free shop of foreign diplomatic establishments such as embassy, the consulate general residing in Japan.



In quiet rural scenery of Kawaba-mura supported by the old history and culture
We can come across good old original scenery of Japan if we look around thatched roof spreading out all over the view…
YUTORIAN (we worry about a space) is Gensen Yuyado which recalls me to feeling (jikan) when nature and the history brought up.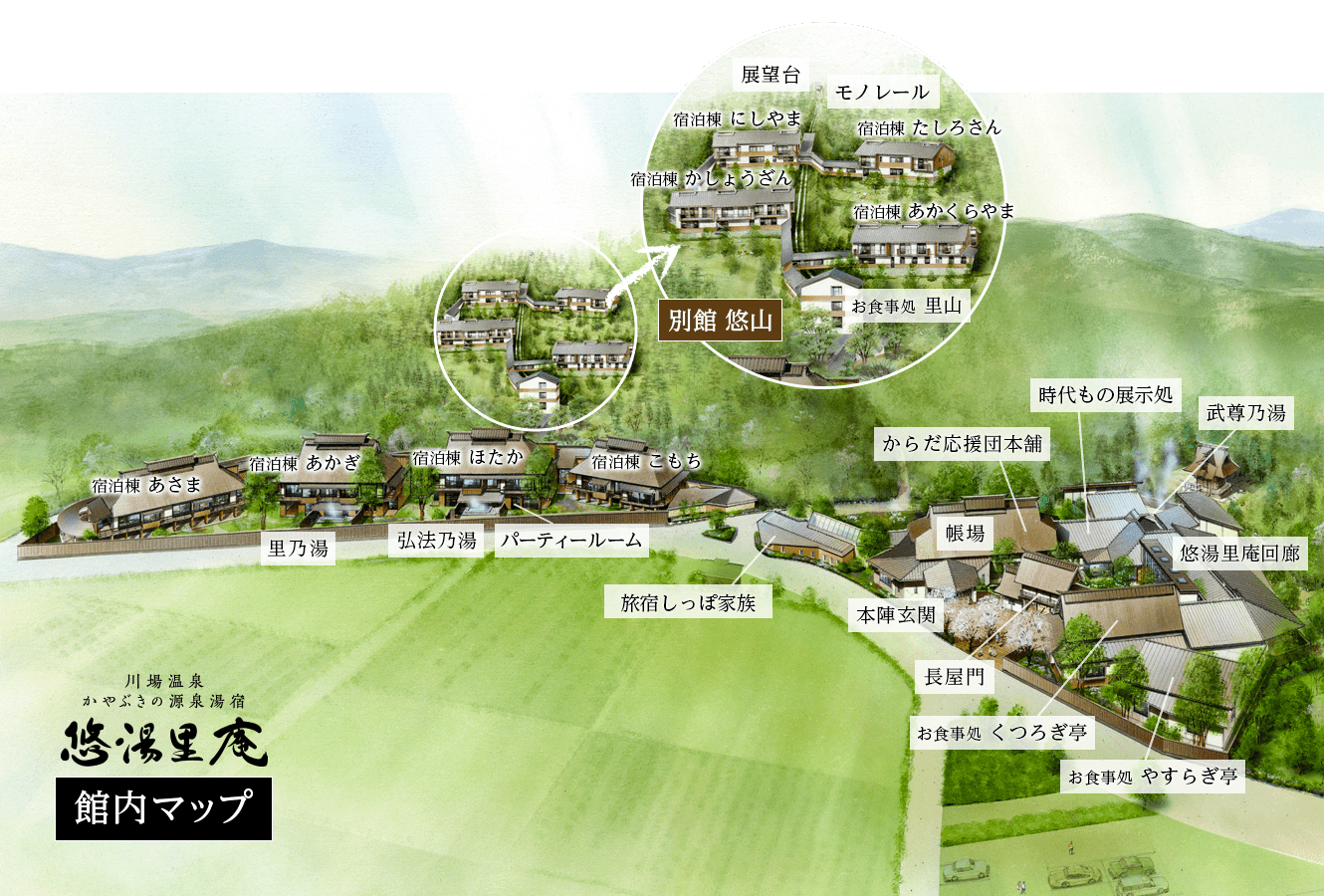 As for the staying ridge, there are four of "nishiyama" "tashirosan" "we carry" "akakurayama" in betsukan*san to guide by monorail fitted with glass entirely which four and rural scenery of main building "Asama" of room of terrace & with open-air bath "Akagi" "hotaka" "komochi" can overlook.